As play opens in London, author says it could find a home on Broadway and beyond to reach as many Potter fans as possible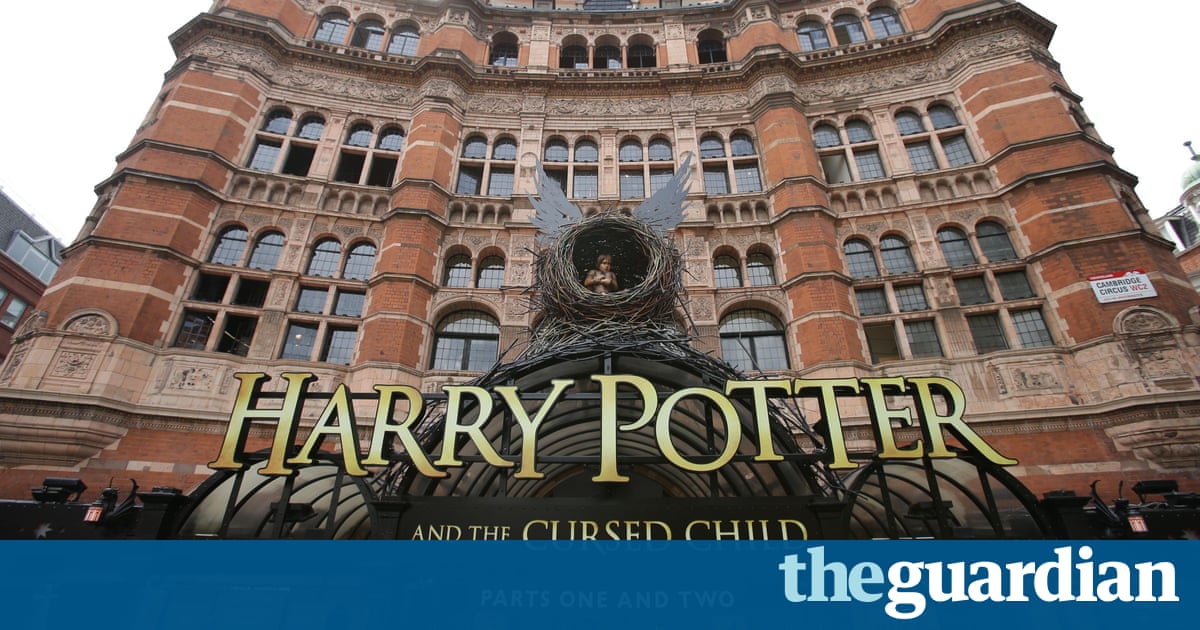 As Harry Potter and the Cursed Child opens in the West End of London, author JK Rowling has said the production could soon go global.
Part one of the play premiered at the Palace theatre on Saturday afternoon, with part two due to follow on Saturday evening. The play script will also be released at midnight, so fans unable to make it to the theatre will get a chance to find out what happens next to Harry Potter and his friends.
Speaking on the red carpet, where she wore winged high heels as a nod to the wizarding world, Rowling said the play could be destined for Broadway and beyond. Asked about Broadway plans, she told reporters: Id love it to go wider than that. Id like as many Potter fans to see it as possible.
Theatre producer Sonia Friedman said many countries could get a chance to see the play in future years. She said: Hopefully more than America, hopefully many countries at some point will get to see it. But its a big piece of theatre, its a big endeavour, you cant just turn it around overnight.
But if everything goes to plan over the years, we will get there.
As the play opened following nearly eight weeks of previews, it drew whoops, applause and gasps of shock from the audience as magic appeared to unfold onstage. The play also features plenty of twists and surprises, although fans have been asked to keep plot details secret with KeepTheSecrets badges handed to audience members on their way out.
Rowling said she had been impressed that fans had kept details under wraps: It is the most extraordinary fandom so Im kind of not surprised they didnt want to spoil it for each other but Im so happy we got here without ruining it.

Read more: https://www.theguardian.com/stage/2016/jul/30/harry-potter-and-the-cursed-child-could-soon-go-worldwide-says-jk-rowling