A live updating notification will offer the latest US election results every time you pick up your phone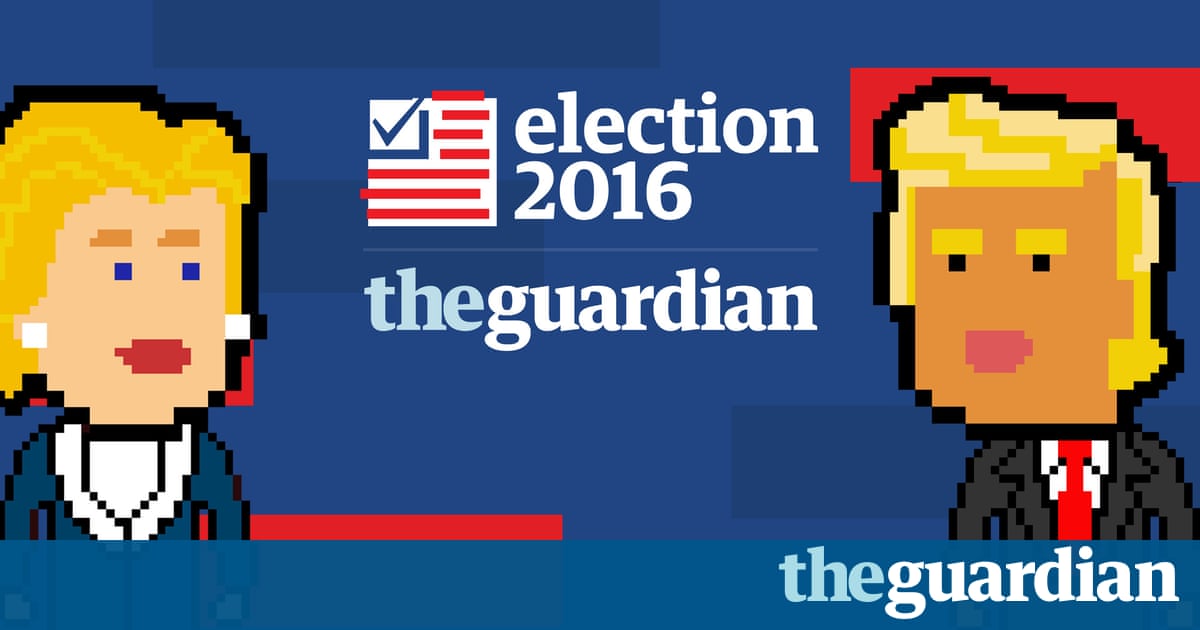 On 8 November, US presidential election night 2016, the Guardian Mobile Innovation Lab and the Guardian mobile apps team will offer an innovative way to get live presidential election results right on the lock screen of the Guardians Android and iOS apps.
What is it?
Were offering the quickest and most convenient way to get live election night results on mobile without a tap, a search or the opening of an app. Well send one mobile alert that will automatically update with the latest data. It is a highly innovative use of alert technology that will give you the up-to-date information whenever you pick up your phone.
What will I receive?
If you sign up, youll receive a single continuously updating notification that will sit on your phones lock screen as results come in on election night. The notification will show the most up-to-date numbers of electoral votes won and states called, as well as an indication of which swing states have been called, and the breakdown of the popular vote between the two top candidates.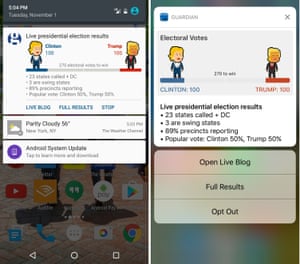 Read more: https://www.theguardian.com/us-news/2016/nov/03/live-presidential-election-night-results-mobile