MPs pass bill granting gay and lesbian couples full rights, including on adoption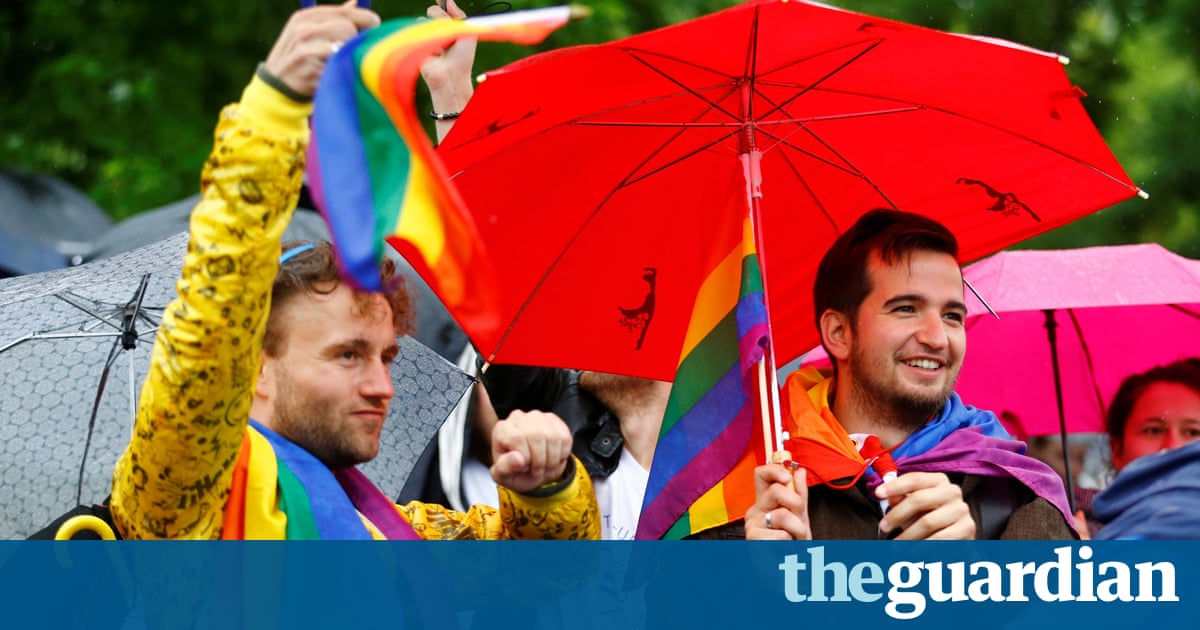 Germanys parliament has voted in favour of legalising same-sex marriage, joining many other western democracies in granting gay and lesbian couples full rights, including adoption.
Norbert Lammert, president of the parliament, said 393 lawmakers voted in favour, while 226 voted against and four abstained.
Merkel said she voted against move because she believes marriage is for a man and a woman, and the decision for her was a personal one, but said she hopes the result will lead to greater social peace.
The election-year bill was pushed by Chancellor Angela Merkels leftist rivals, who pounced on a U-turn she made on Monday in which she softened her stance against gay marriage, a manoeuvre that left many conservative politicians fuming.
The lower house approved the law on Friday, hours before the Bundestag begins its summer recess.
Ahead of the vote, gay and lesbian groups cheered the push for marriage equality in Germany, where civil partnerships were legalised in 2001.
Its a real recognition, so it warms the heart, said French engineer Christophe Tetu, 46, who lives in Berlin with his partner Timo Strobel, 51.
Were thinking about having a party, getting married and using our new rights to protect our relationship.
Strobel said he too was overjoyed the couple would be able to show family and friends that we are committed to each other, that we will stay together and we will spend our lives together.
The law will probably take effect before the end of the year.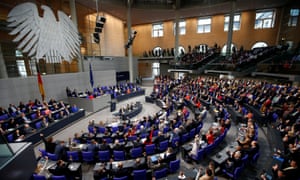 Read more: https://www.theguardian.com/world/2017/jun/30/germany-poised-legalise-same-sex-marriage-bill-law