Iranian plans to secure ground routes across Iraq and Syria and being shored up by proxies driving Isis from the region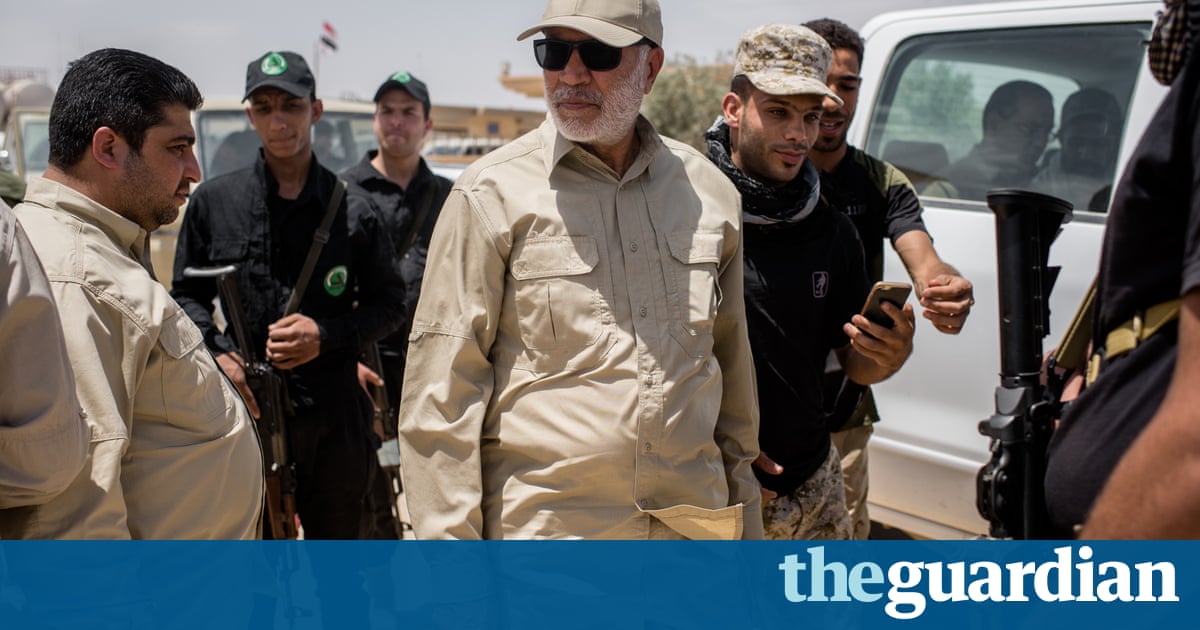 The town of Baaj is deserted and broken. Its streets are blocked by overturned cars, its shops are shuttered and the iron gates of its ravaged homes groan in a scorching wind.
Amid the wreckage, though, are the signs of new arrivals forces who less than a week earlier chased Islamic State (Isis) from one of its most important territories in northern Iraq.
Spraying graffiti and planting their battle colours, they have wasted little time in staking their claim to a place that had mattered little in the sweep of Iraqs modern history, but which is set to be pivotal from this moment on.
Baaj is now a foundation point of an Iranian plan to secure ground routes across Iraq and Syria and into Lebanon, cementing its influence over lands its proxies have conquered.
From Mosul to Baaj, thank you Suleimani, read one message painted on the town roundabout in tribute to the Iranian general Qassem Suleimani, who helped lead units of the Popular Mobilisation Front (PMF) as they swept through Baaj toward the Syrian border. Flags of various Shia units were planted like poppies.
On the road into town, Abu Mahdi al-Muhandis, the joint leader of the PMF, was greeting his victorious forces who in recent weeks have carved out a new swath of influence from Mosul to the Syrian border.
This was the last castle in the area for Isis, said Muhandis, in a rare interview inside a tribal meeting hall his men had commandeered. It was the crossing point for terrorists from Turkey since 2013-2014. They entered Baaj and Tel Afar. Its a strategic area for their leaders.
Read more: https://www.theguardian.com/world/2017/jun/16/from-tehran-to-beirut-shia-militias-aim-to-firm-up-irans-arc-of-influence