The past year has been marked by storms of record ferocity, apocalyptic damage and thousands of deaths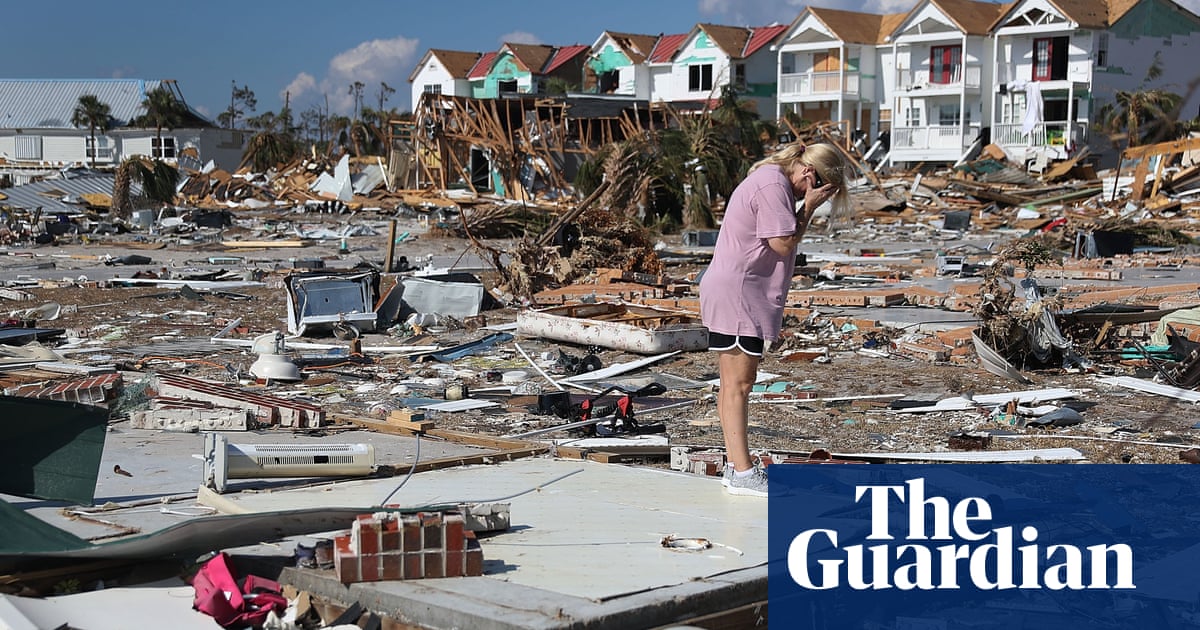 Just two years after Hurricane Matthew forced her to flee her home temporarily, Adrienne Kennedy has again had to pack her bags and leave. Hurricane Florence, which drenched the Carolinas last month, punched holes in Kennedys roof, causing it to collapse.
You do get kind of hopeless, said Kennedy, who is renting a place 30 miles away. It may take a year to return safely home to Lumberton, North Carolina. I was born and raised there. I dont see myself living anywhere else. You have to be proactive. But its all up in the air, she said.
Kennedy, who has turned into a local organizer for climate resilience and disaster recovery, is far from the only person to suffer repeated hurricanes. Remnants of Hurricane Michael, which roared over Floridas panhandle and other states last week, hit those still recovering from Florence.
The past year has been marked by hurricanes of record ferocity, apocalyptic damage and thousands of deaths, forcing increasingly frantic discussions about disaster preparedness and climate change.
Florence and Michael have been devastating for those affected and for those not affected they should learn from the impact of these storms, said Jennifer Collins, a researcher of weather and climate at the University of Southern Florida.
After a relatively quiet post-Katrina period no category 3 storms had made landfall on the US mainland for 10 years until 2016 the past year or so was a jarring reminder of the toll they can wreak. We had hurricane amnesia and now our period of good luck has come to a screeching halt, said Phil Klotzbach, a hurricane expert at Colorado State University.
The US has now been hit by four category 4 hurricanes of 130mph-plus Harvey, Irma, Maria and Michael in the past two storm seasons, the most in 150 years of records. Last years, which decimated Puerto Rico, drowned parts of Houston and rattled most of Florida, triggered another record in terms of total damages $306.2bn, eclipsing the previous high from 2005, the year Katrina hit New Orleans.
Every hurricane is different and its impact is shaped by surprisingly subtle variances wind shear, the depth of the seabed near shore, dry air coming off Sahara dust storms. But climate change is a growing influence, as storms are energized by rapidly heating ocean waters and rainfall is exacerbated by a moisture-laden, warming atmosphere.
The past couple of years have been seasons of records, and Im sure well have more to come, said Collins. New records may even occur again this year. Theres general agreement in the scientific community that the intensity of the strongest storms are increasing.
Heres how Americas year of major hurricanes unfolded.
Hurricane Harvey record flooding
In August last year, Hurricane Harvey smashed into Texas, near Rockport, with 130mph winds, the first category 4 storm to hit the US in 12 years. It slowly meandered across east Texas triggering biblical floods more than 30in of rain fell on to 7 million people in a few days. In Nederland, Texas, rainfall reached 60.5in, a US record.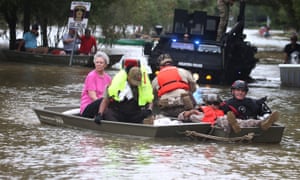 Read more: https://www.theguardian.com/world/2018/oct/15/us-year-of-hurricanes-extreme-michael-irma-florence