French president rejects trade pact in current form as lead negotiator blames Washington for impasse a day after leak revealed irreconcilable differences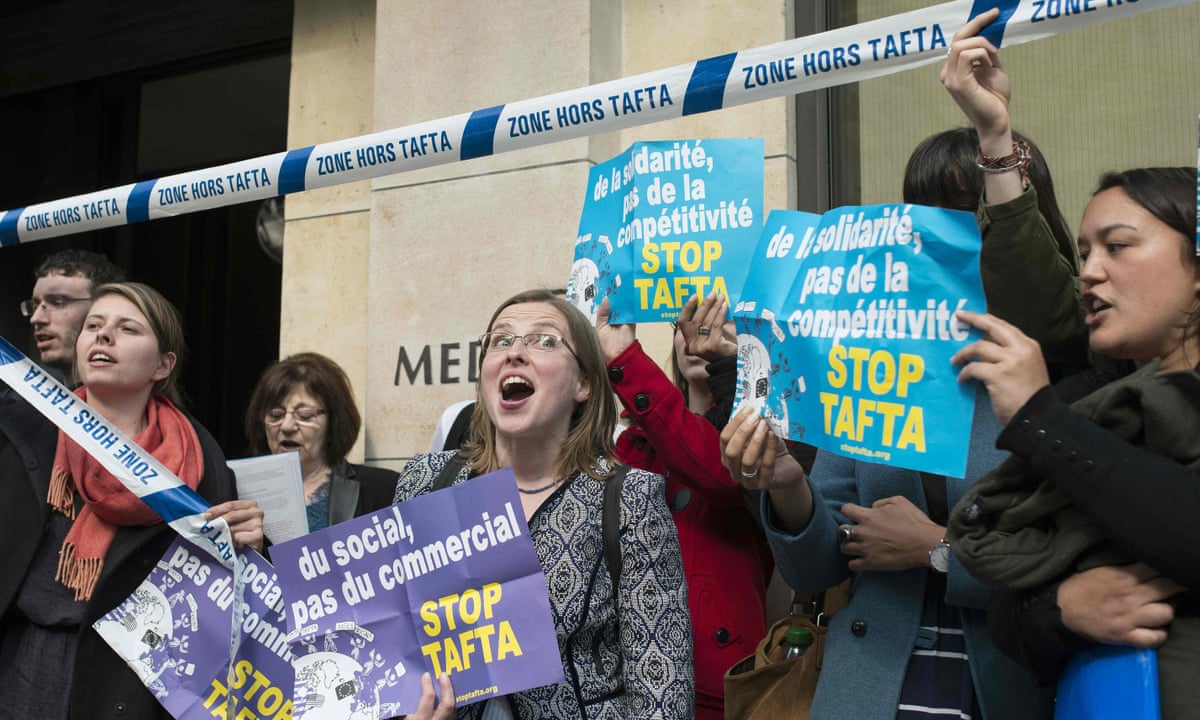 Doubts about the controversial EU-US trade pact are mounting after the French president threatened to block the deal.
Franois Hollande said on Tuesday he would reject the Transatlantic Trade and Investment Partnership at this stage because France was opposed to unregulated free trade.
Earlier, Frances lead trade negotiator had warned that a halt in TTIP talks is the most probable option. Matthias Fekl, the minister responsible for representing France in TTIP talks, blamed Washington for the impasse. He said Europe had offered a lot but had received little in return. He added: There cannot be an agreement without France and much less against France.
All 28 EU member states and the European parliament will have to ratify TTIP before it comes into force. But that day seems further away than ever, with talks bogged down after 13 rounds of negotiations spread over nearly three years.
Read more: http://www.theguardian.com/business/2016/may/03/doubts-rise-over-ttip-as-france-threatens-to-block-eu-us-deal