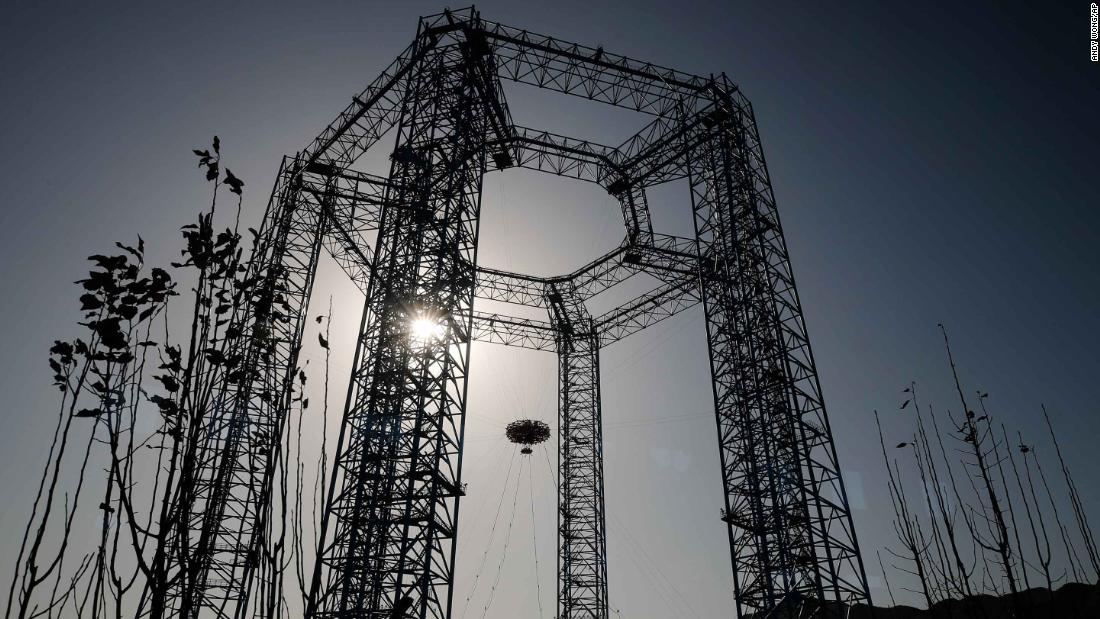 Huailai, China (CNN)China has completed its first public test of a Mars lander, keeping the country on track for an unmanned exploration mission to the red planet in 2020.
The lander was suspended 70 meters (230 feet) above the ground on 36 huge steel cables, which rose up to 140 meters (460 feet) into the air. The test started with a loud boom and the spacecraft hovered and then descended, coming to a stop a few feet short of the ground.
How to safely land on Mars is one of the biggest challenges facing
the Mars mission,
which officials said was on course to launch next year. If successful, China will be only the second country in the world to achieve the feat. NASA is also planning a
Mars mission next year.
According to officials, the trial was designed to test the lander's ability to hover and avoid obstacles, as well as monitoring how well it operated in a similar environment to Mars, where the pull of gravity is one-third of the Earth's gravitational force.
China invited diplomats and international media, including CNN, to witness the test. Beijing has pushed for more inclusion in international space projects but the
US tightly restricts the ways NASA
can work with China's space program.
The Chinese government told the dozens of watching journalists that the test had been a success.
"(This simulation) is a critical milestone for the development of the Mars probe," said Wu Yanhua, vice administrator of the China National Space Administration.
Rocket test is key
China was late to the space race — it didn't send its first satellite into space until 1970, just after the United States put the first man on the moon.
But in the decades since, China has pumped billions of dollars and other resources into research and training. In addition to the Mars mission, China has been actively pursuing lunar exploration.
In 2020, the next lunar mission is due to land on the moon, collect samples and return to Earth, while preliminary plans are underway for a manned lunar mission in the 2030s. If successful, China would become only the second country, after the United States, to put a citizen on the moon.
It also plans to launch a 20-metric-ton space station around 2022.
Read more: https://www.cnn.com/2019/11/14/asia/china-mars-lander-space-intl-hnk-scn/index.html