Buying tobacco for smoking, dipping, chewing and vaping by 18- to 20-year-olds will no longer be allowed in the state starting 9 June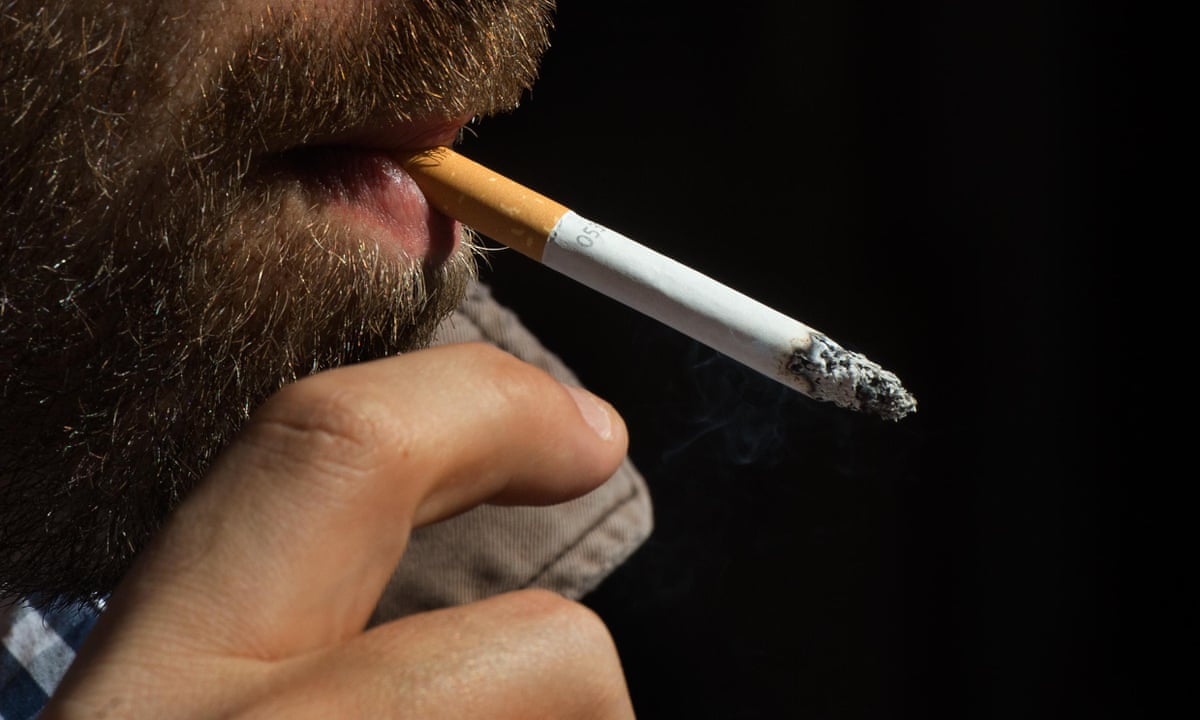 The governor of California on Wednesday approved raising the age to buy tobacco for smoking, dipping, chewing and vaping from 18 to 21.
Democratic governor Jerry Brown said he signed the measure along with four others restricting tobacco use in various ways.
Supporters of the law regarding age aimed to deter adolescents from the harmful, sometimes fatal effects of nicotine addiction. The Institute of Medicine reports that 90% of daily smokers began using tobacco before turning 19.
In April, Hawaii became the first state in the nation to raise the legal smoking age to 21 and more than 100 local jurisdictions around the country have made the change, including New York, Chicago and San Francisco.
State senator Ed Hernandez, a Democrat and the author of the bill to raise the legal age, expects other states to follow Californias lead.
Its going to send a shockwave across the country, Hernandez said.
Anyone who gives tobacco or tobacco paraphernalia to someone younger than 21 could be found guilty of a misdemeanor.
Under the new law, 18- to 20-year-olds will no longer be allowed to buy tobacco in California starting 9 June.
Veterans organizations and Republican lawmakers in California objected to the bill, saying people old enough to die for their country are old enough to use tobacco.
The California proposal stalled for six months until lawmakers agreed to retain the 18-year-old tobacco age for military personnel and passed it in early March.
The Institute of Medicine reported in March 2015 that increasing the smoking age to 21 would immediately deter 15% of people aged 18 to 20 from taking up a lasting tobacco habit.
The study, conducted at the request of the US Food and Drug Administration, found that raising the minimum smoking age to older than 20 will mean that those who can legally obtain tobacco are less likely to be in the same social networks as high school students.
Brown, a Democrat, has signed laws banning the sale of e-cigarettes to minors and reining in the use of tobacco at daycare and community facilities.
Anti-tobacco groups are collecting signatures to raise cigarette taxes from $0.87 per pack to $2. They notified state officials in February that theyve collected at least 25% of the 535,407 signatures theyll need to place the question on the November ballot.
Brown also signed bills to regulate e-cigarettes, set annual tobacco license fees, push for all charter schools to be tobacco-free, and expand existing requirements for tobacco-free workplaces to include small businesses, break rooms and hotel lobbies. He vetoed a bill that would have allowed local governments to establish tobacco taxes.

Read more: http://www.theguardian.com/us-news/2016/may/04/california-tobacco-smoking-age-21-jerry-brown