Another day, another batch of trolls trying their damnedest to cancel Billie Eilish!
The 17-year-old music prodigy got dragged on Twitter Friday because she doesn't care for the infamous meat dress Lady GaGa wore to the 2010 MTV Video Music Awards.
You remember the one: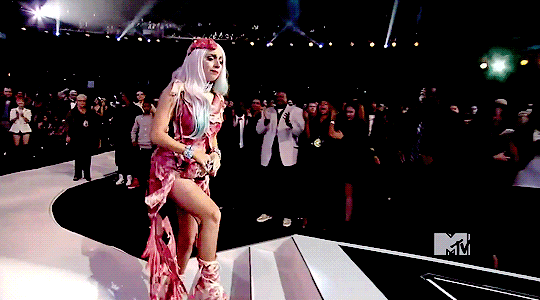 The outrage was summoned by a GaGa fan account that posted a since-deleted clip of the Bad Guy superstar and her brother/collaborator Finneas discussing Grammy Awards fashion.
When GaGa's meat dress was brought up, Billie's response was:
"Yikes."
That's all she said. Not a syllable more. But, alas, it was enough to set off GaGa's Little Monsters on social media. As you might have guessed, the hashtag #BillieEilishIsOverParty was trending shortly after.
An account called Lady Gaga's Artpolice wrote:
"Lady Gaga, the second most awarded women alive in music after Beyonce with 304+ awards, has wore a meat dress almost a decade ago. #Vogue loved it, @TheEllenShow most popular tv show loved it, @drake rapper with 181 award winner loved it. Who f**k is she. #BillieEilishIsOverParty"
Soon, it got personal. Another user wrote:
"[GaGa] has more talent and vision in her single pinky toe than Billie Eyelash in her whole lifetime. Lady Gaga set the tone for the music and political trend this decade. A trailblazer. All things that industry plant is not. #BillieEilishIsOverParty"
In the words of Billie: yikes.
Thankfully, a wave of defenders came to put out the firestorm of outrage, reminding Billie haters that, 1) she's a VEGAN, so she probably wouldn't praise a dress made of dead cow, and 2) the meat dress WAS pretty weird, tbh.
One supporter wrote:
"is people really gonna bully a 17 years old teen for just saying a MEAT dress was weird.. she is so right like everyone roasted gaga for a whole ass year come on. Also let's not forget billie is a KNOWN vegan anyways go watch the new music video #BillieEilishisoverparty"
Even select GaGa fans defended Billie, with one tweeting:
"Dude I've been a Gaga fan since the beginning. & even I'm not mad at Billie Eilish. Y'all are just sad for trying to cancel a 17 year old VEGAN for her own opinions/beliefs.Like you think Gaga was bothered by all the opinions back then, let alone now?"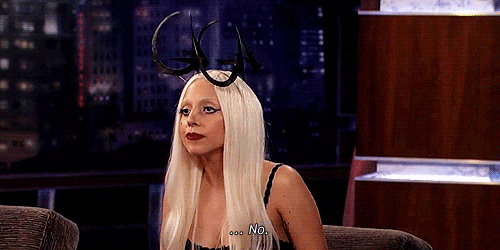 BTW, Billie was also #canceled last week when a bunch of Van Halen fans were upset that she didn't know who Van Halen was.
We can't wait to see what she gets #canceled for next week!
Are YOU irked by Billie's remark about the meat dress? Ch-ch-check out the clip in question (below) and sound off in the comments!
Billie Eilish & Finneas talked about Lady Gaga's meat dress and 2011 Grammy red carpet look during an interview with Variety! pic.twitter.com/jLk2uHksxl

— Gaga Media ⭐️ (@GagaMediaDotNet) December 5, 2019
Related Posts
Read more: https://perezhilton.com/billie-eilish-lady-gaga-meat-dress-twitter-canceled/