A year after her party swept to power, the Nobel laureate faces questions over her leadership and silence on persecution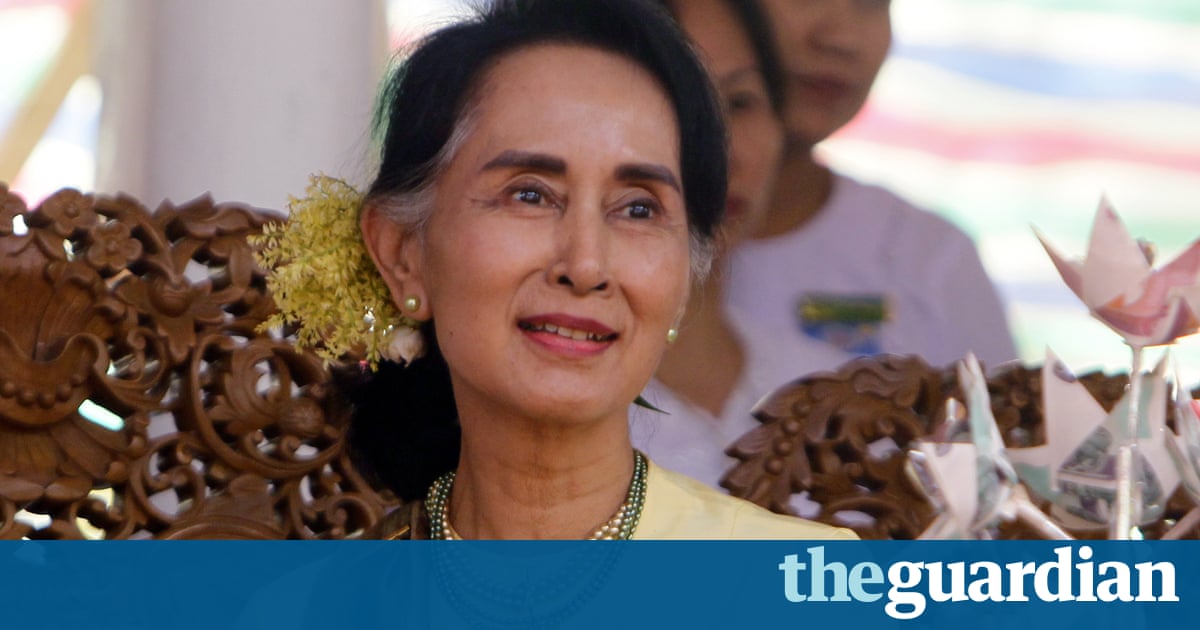 It was never meant to be this way.
The script called for the lead actor, a Nobel prize winner, to seize control of a country, bring peace where there was conflict and prosperity where there was poverty. A nation emerging from years of military dictatorship was to become a beacon of hope not only for its cowed population but also for much of a fractured and turbulent south-east Asia.
But like many political dramas especially over the past 12 months the script has not been followed by Myanmar and its de facto leader, Aung San Suu Kyi.
Now, a year since one of the worlds most famous prisoners of conscience came to power in the specially created position of state counsellor, the talk is not of progress.
Instead, it is of drastically escalating ethnic conflicts that have simmered and sporadically exploded for decades; a new Rohingya Muslim insurgency that has prompted an army crackdown some say may amount to crimes against humanity; a rash of online defamation cases that have fostered a panic over freedom of speech; and a repressive legal framework that allowed the generals to jail so many still being in place. And all the while, Aung San Suu Kyi is accused of remaining mostly silent, doggedly avoiding the media.
Interviews by the Guardian with more than a dozen diplomats, analysts and current and former advisers reveal frustrations with a top-down government struggling to cope with immense challenges. Aung San Suu Kyis questionable leadership style, her inability or unwillingness to communicate a vision, and her reluctance to speak out against the persecution of minorities have raised the question of whether the popular narrative is misplaced.
And although some defend her, saying it takes time to right the wrongs of decades, others see a fundamental misunderstanding of the woman herself.
Many of the people who led the campaign [to free Aung San Suu Kyi] were more on the liberal side of the spectrum, one diplomat put it. I think shes closer to a Margaret Thatcher.
Its a stark contrast to the Aung San Suu Kyi who, during 15 years of house arrest at her lakeside villa on University Avenue in Yangon, stood on rickety tables and delivered speeches about human rights over the gate.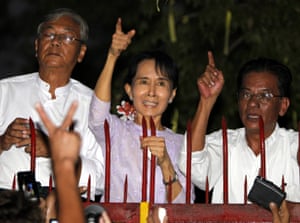 Read more: https://www.theguardian.com/world/2017/mar/31/aung-san-suu-kyi-myanmars-great-hope-fails-to-live-up-to-expectations