Schools face water shortages and government says entire nation is affected as rainy season is forecast to be delayed by months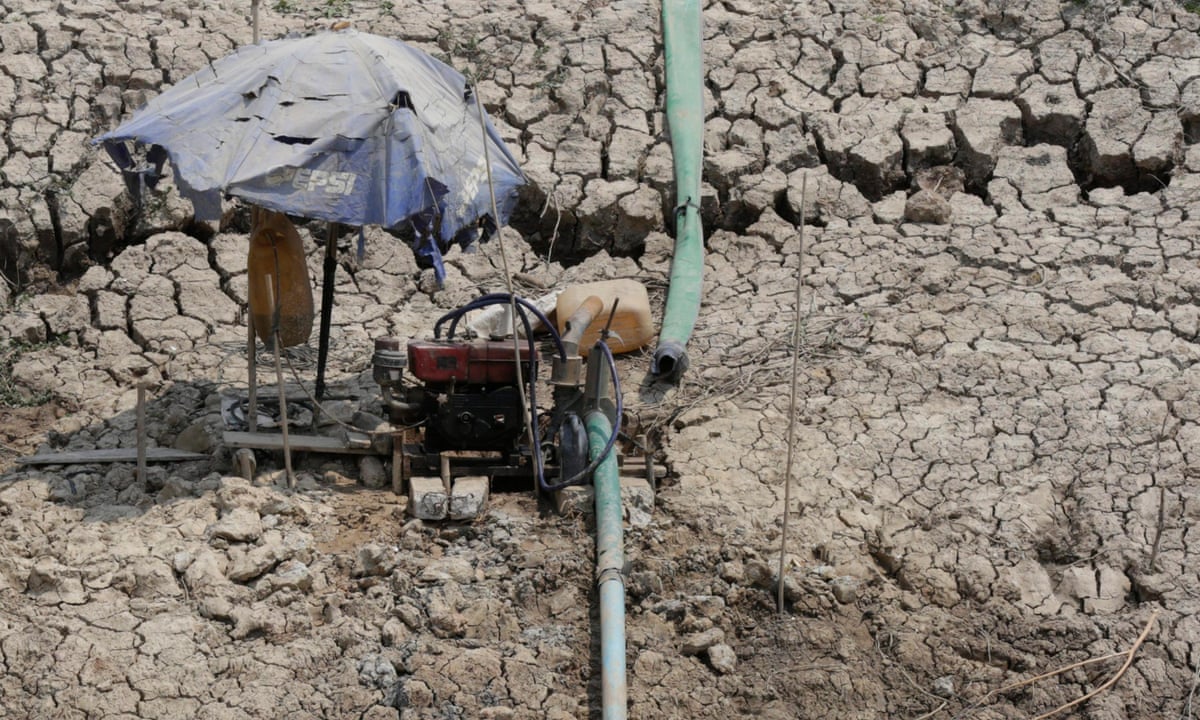 Behind a clutch of huts that hug the major route between Cambodias capital and its famed Angkor temples, rice farmers Phem Phean and Sok Khoert peer into a cement hollow.
It is several meters deep, and one has to crane over the top to see all the way down. At the bottom, all that is left is a small pool of warm, dirty-looking water; it has run all but dry, along with two other wells, meaning the farmers and four other families have just one working well left from which to drink. And that, too, is fast running out.
Behind them, hundreds of acres of parched earth bake under an unrelenting sun in a relatively cloudless sky. If a rice harvest is even possible this year, they fear it is set to be poor and their main concern right now is being able to get enough water to drink.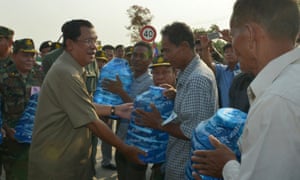 Read more: http://www.theguardian.com/global-development/2016/may/05/animals-die-cambodia-worst-drought-decades