Coalition says basic assistance being given due to hopes alleged conspirator will share intelligence on terrorist group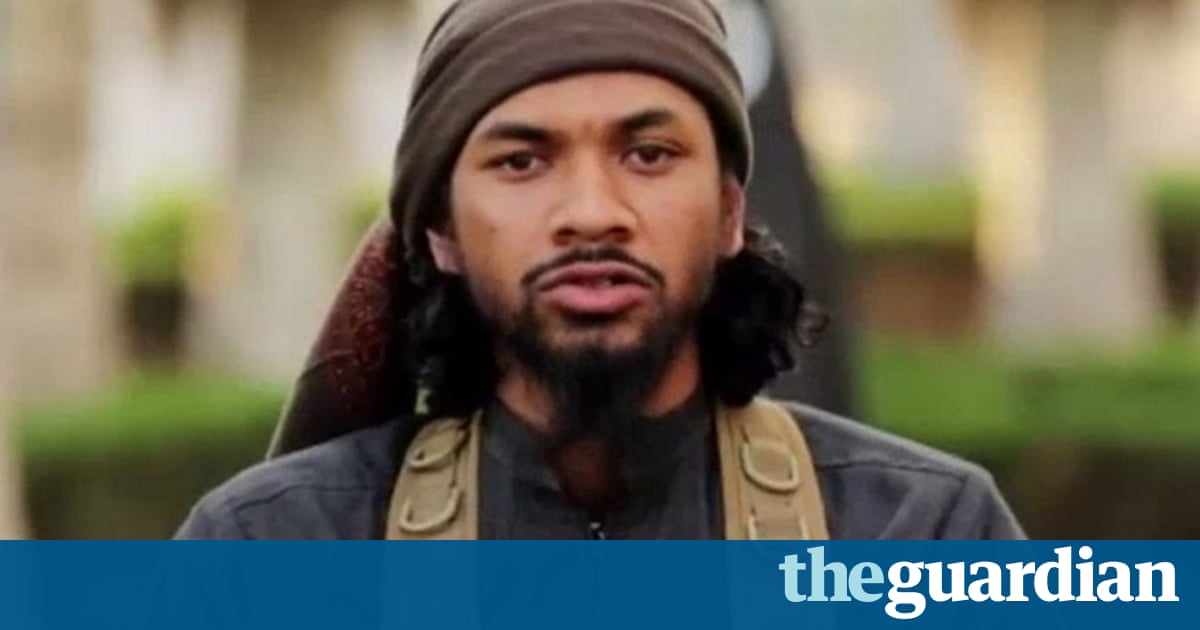 Australia is giving consular help to the alleged senior Islamic State recruiter and conspirator Neil Prakash, with hopes he will share intelligence on the terrorist group, a federal minister has said.
Australias most wanted man, who has been held in Turkey on terrorism charges since his arrest last October, has received basic assistance from consular officials, the foreign affairs minister, Julie Bishop, has confirmed.
News Corp reported the help came at the request of the accused terrorist, who has told Turkish authorities he has two children born during fighting in Syria who may be entitled to Australian citizenship.
The Australian governments focus was on intelligence that Prakash could share on Islamic State, Bishops cabinet colleague Greg Hunt said on Sunday.
Thats our interest, precisely so as to protect Australians at home and abroad, the health minister told Channel Seven.
Prakash has given Turkish police an account of his journey from Islamic State fighter to deserter who spent six months on the run after a death threat from a former commander, News Corp reported.
Bishop had to issue a special permit for Australian diplomatic officials to lend assistance to Prakash, who was subject to financial sanctions that brought 10 years jail to anyone giving him material support.
Officials have twice visited Prakash at a maximum security jail in Gaziantep and liaised with Turkish authorities on his behalf.
Prakash, who appeared in Islamic State propaganda material as one of its chief recruiters, was interviewed by Australian government officials in the months following his arrest on the Turkish border, the Guardian previously reported.
The former Melbourne man, whose father was Fijian Indian and his mother Cambodian, is accused in Turkey of planning and encouraging Islamic State terrorist attacks on Australians.
Prakash has been wanted for arrest by Australian federal police since August 2015 after he was linked to an alleged plot to behead a Victorian police officer on Anzac Day.
Bishop told News Corp that Turkish criminal proceedings would have to be concluded before any extradition to Australia took place.
If he were surrendered to Australia I expect him to face prosecution for very serious offences, she said.
Prakash was last year mistakenly thought to be killed in a US-led bombing of the Iraqi city of Mosul. Iraqi officials at the time said he was in a bank commandeered by Islamic State to sort money for distribution across its so-called caliphate straddling Iraq and Syria.
News Corp reported that the Kilis criminal court in southern Turkey had been presented with Prakashs own account of his journey from Islamic State recruit to deserter after being injured in a bombing.
Prakash reportedly told Turkish police he had decided to quit fighting for Islamic State after suffering arm and chest injuries from the bombing by the Kurdish opponents YPG/PKK in Kobane.
While recuperating at a health centre in Membic, Prakash told his IS commander he did not want to fight and obtained transfer to another group in Raqqa.
Here the Daesh commander insisted I fight again and when I said I wont fight then they threatened to kill me, Prakash reportedly told police. Then I found a way and I ran from their Raqqa headquarters.
He claimed he then spent six months on the run inside Syria before deciding to flee into Turkey with the widow of a friend who was against him joining Islamic State.
News Corp reported that Prakash paid a people-smuggler $4,000 to cross the Syrian border with Turkey but was betrayed by an associate and arrested by soldiers on 23 October.
Prakash maintained for months he was a Cambodian national called Piseth Duong, before reportedly admitting to his true identity by March and seeking Australian consular assistance.
The previous statement I provided is half true and half lies, he told the Turkish court in June, according to News Corp.
If I must tell the facts, my real name is Neil Christopher Prakash. I want to remain in Turkey, I am a Muslim. I went to Syria to fight alongside Daesh. I stayed with Daesh for a period of three years.
I received a two-week religious training. I taught myself how to use the Kalashnikov. They didnt give me any training. I was present in the cities of al-Raqqa, Mosul and Membic.
He gave informal statements to Turkish police that had had married a Dutch woman in Syria and fathered two children whom he believed were still there, News Corp reported.
Prakash reportedly told Turkish police he was the son of a Buddhist family and later I chose becoming a Muslim while I was in Cambodia as a result of viewing videos posted by Daesh on the internet.
Read more: https://www.theguardian.com/australia-news/2017/aug/13/alleged-islamic-state-recruiter-neil-prakash-receiving-consular-help-from-australia