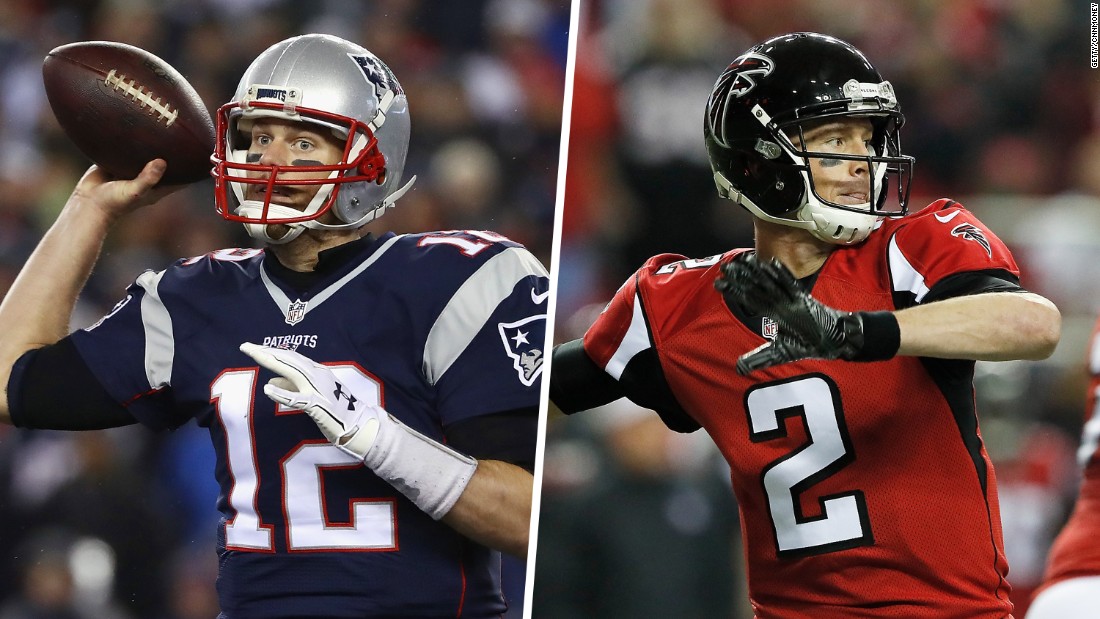 (CNN)The Super Bowl, aka your best yearly excuse to crush a six pack while you're on a couch on a Sunday night, is just days away!
You already know the basics: The Atlanta Falcons and quarterback Matt Ryan will take on the New England Patriots and quarterback Tom Brady in a battle between North and South; veterans and Super Bowl neophytes.
For all the nitty gritty gameday details, consult the handy box below. For 51 completely random and mildly interesting facts you can use to annoy people at your Super Bowl gathering, just read on.
When: Sunday, February 5, at 6:30 p.m. ET
Where: NRG Stadium in Houston, Texas
What channel: Fox
Teams: The Atlanta Falcons and the New England Patriots
Halftime show: Lady Gaga
About the teams
1. The Patriots have won four Super Bowls, all of them with Tom Brady and Bill Belichick at the helm.
2. This is only Atlanta's second trip to the Super Bowl, and they've never won.
3. The Patriots have been to the Super Bowl nine times, which is an NFL record.
4. They have won four times, which is not a record.
5. That belongs to the Pittsburgh Steelers, who have won six.
6. Tom Brady has been to seven Super Bowls, the most trips by any single player. He has been in the NFL for 17 years, and may actually be immortal.
7. The Patriots were penalized this year as a result of "Deflategate," the controversy stemming from the 2015 season that ended with the Patriots winning Super Bowl IL.
Please don't make us explain it again
, but the upshot was Tom Brady was suspended the first four games of this season.
9. In fact, a lot of fans have been comparing this Super Bowl to the plot of "Star Wars," with the Falcons being the upstart "rebels" and the Patriots being the reigning "empire." This is not a favorable comparison for the Patriots, but when you have four rings already, you have to deal with a little flak sometimes.
Read more: http://www.cnn.com/2017/02/02/sport/51-things-super-bowl-li-trnd/index.html